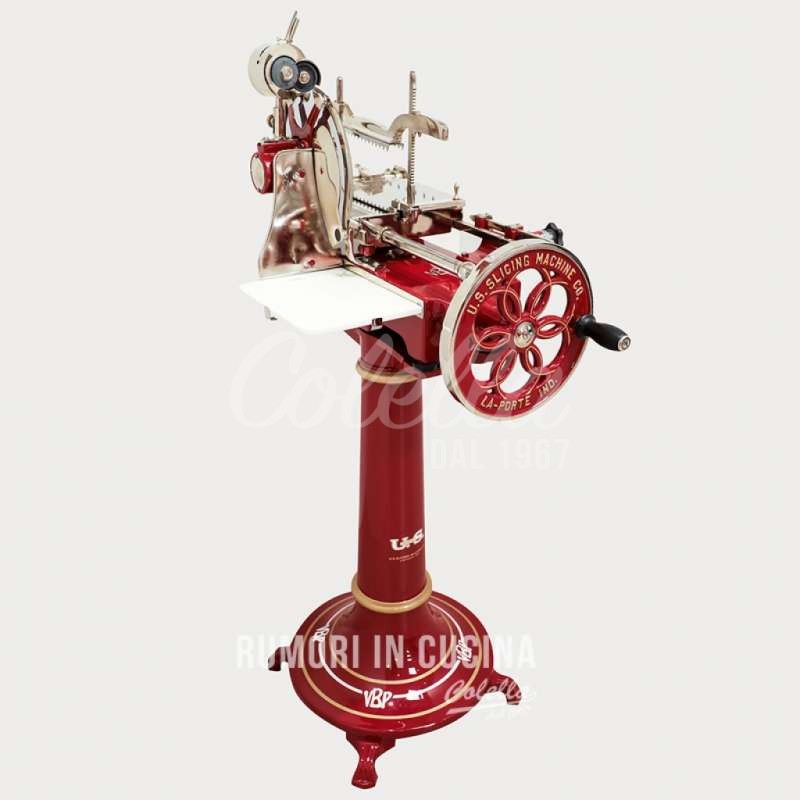 Berkel Original
REDISCOVER ANCIENT FLAVOURS
Berkel's vintage flywheel slicers take you back in time by combining the immortal design of early 20th century flywheel slicers with precise, effortless slicing.
The most precious gift you can give is quality time, to be passed on and shared with your family. The flywheel is the only piece of furniture that creates conviviality and at the same time enhances the style of your space.
It is a timeless journey, a sensory experience in the historical authenticity of a unique and rare object.
Berkel
restored with love
and dedication
Berkel Original
EPOCH BERKEL FLYWHEEL
SLICERS
Dedicated consultancy
Let us know what you need and we will help you choose the most suitable product for you. We support you with free dedicated advice for every type of use, space and budget available.
Live visit
With a simple video call, we will show you in detail the product of your interest to clarify any doubts and satisfy all your curiosity. Choose when to plan your live visit
Technical support
Wherever you are in the world, our Colella Virtual Assistance supports you at all times for any need for cleaning and maintenance of the product, helping you not to inadvertently damage it during routine operations
Why choose Colella
COMPETITIVE ADVANTAGES
1
Colella is the official exporter and distributor of the Berkel and Colella brands without intermediaries. Priority Line in production, rapid procurement times.
2
Certified flywheel slicers, original, first choice and 100% Italian production
3
Tailor-made consultancy based on your usage, space and budget needs