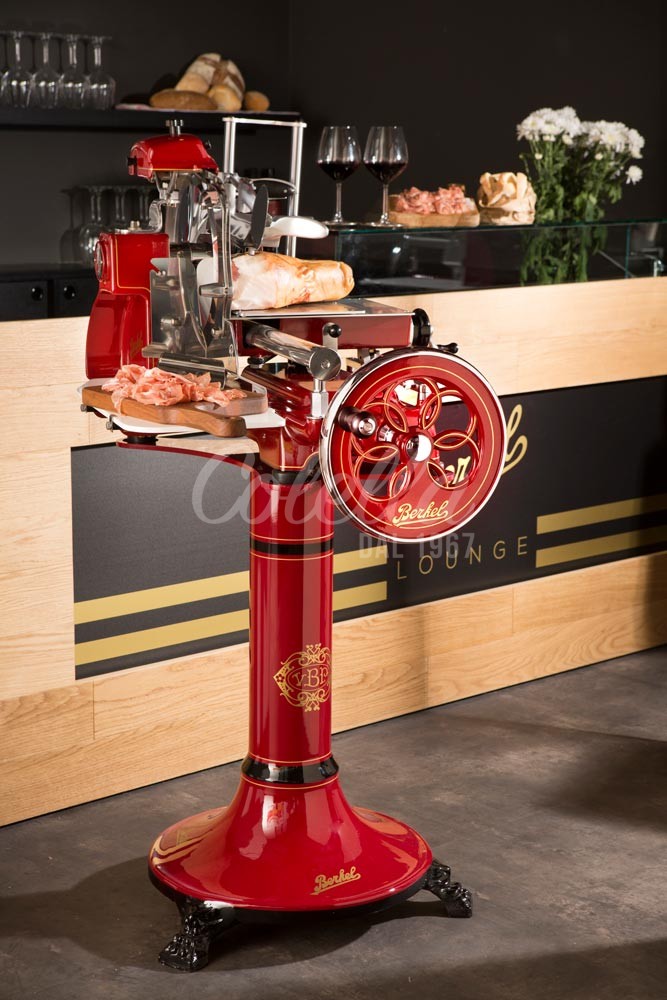 Showroom
Aosta Head Office
The shop is located in the heart of Aosta, a few steps away from the Porte Praetoriane, the ancient entrance to the Roman city. Founded in 1967, the shop contains a variety of items and professional tools to satisfy the most demanding cooking and baking enthusiasts to professionals.
Colella specialises in SLICERS and offers a choice of a wide range: electric, for domestic or professional use: flywheel, new Colella, and restored vintage, Berkel.
Renowned is the quality of the products it offers: durable with the possibility of finding spare parts over time. Qualified staff will propose the slicer that best meets the customer's requirements.
For fans of mechanics, a breathtaking showroom takes the visitor back in time: perfection and emotion are the perfect combination for those who love to amaze their guests or diners in a unique setting… the manual cutting of their own sliced meats.
Nothing more will be said… we leave you the pleasure of the discovery you will make in person…
Showroom
"Rumori in cucina" in Treviso
Rumori in Cucina is the new Colella shop in Treviso, a historic shop selling slicers and kitchen equipment founded in 1967 in the heart of Aosta.
A treasure trove of undiscovered slicers is ready to welcome fans of cuisine, design, history and uniqueness. The new Treviso showroom contains the entire range of Colella electric slicers, professionally manufactured for domestic use; Colella's new manual slicers; and Berkel's vintage slicers, original and restored in every detail.
Among the complementary equipment, Rumori in Cucina includes vacuum packaging machines, fresh pasta machines and accessories, ice cream makers, electric waffle makers, coffee machines and… the exclusive Table 500.
The Colella Electric Slicer responds to the need for limited space in the kitchen by offering all the peculiarities that characterise professional slicers: built-in sharpener, hardened forged steel blade, robustness, precision in tenths of a mm when cutting the slice, easy cleaning.
A wide range of colours is ready to satisfy the most demanding in terms of aesthetics.
Manual slicers are distinguished by a number of features: concave blade, no overheating of the product, preservation of the organoleptic qualities intact.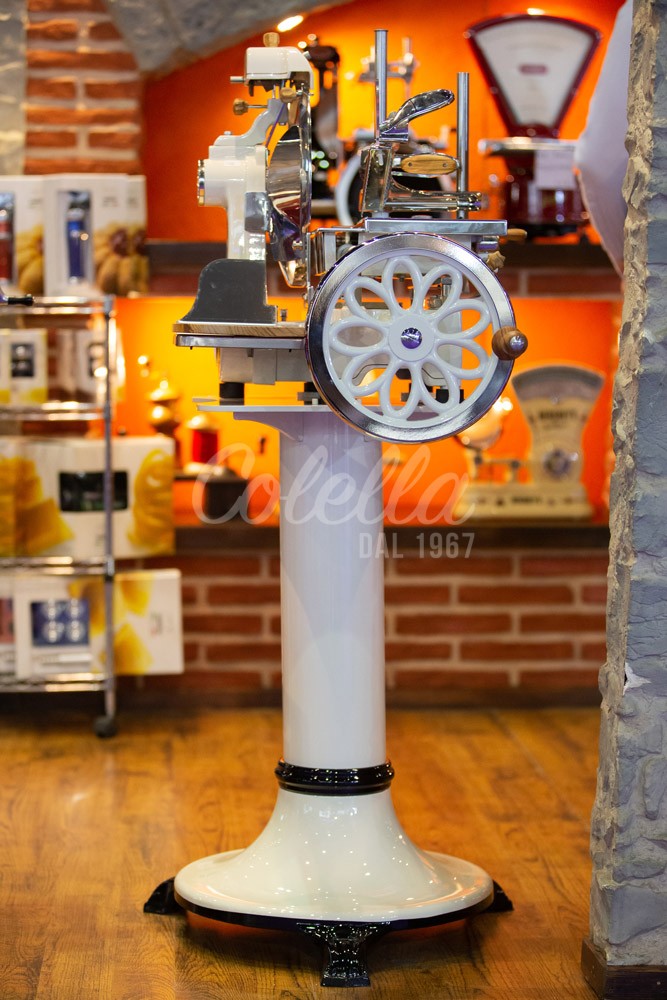 At Rumori in Cucina you will find a choice of two types:
Colella flywheel slicers represent the history of mechanics in a modern key: integral blade protection during cleaning, certification of conformity to European standards, serial number, a wide choice of over 200 RAL colours and the possibility of customisation.
Berkel's original vintage slicers, unique pieces that encapsulate the history of mechanics, restored down to the smallest detail with total respect for their originality… and enthusiasts able to appreciate their value.
Come and discover for yourself what it hides…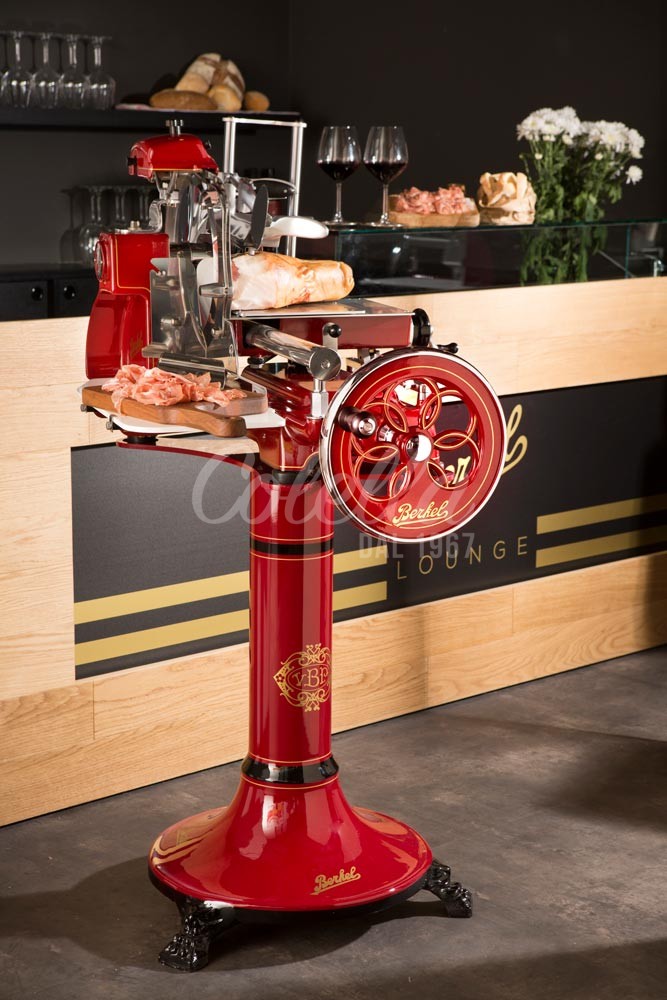 Showroom
"Rumori in cucina" in Aosta
It is the third shop in Italy, opened in November 2020, and complements and strengthens our presence in Aosta.
In addition to flywheel, vintage restored Berkel and electric slicersthere is a rich display of fresh pasta machines, a selection of handcrafted tools for creating ravioli, orecchiette and gnocchi; professionally manufactured moulds for pastries, cakes, tarts and everything needed for pastry enthusiasts; design accessories for the preparation of biscuits, tigelle, gauffres complete with recipes for use and for the creation of tasty Christmas recipes; vacuum packing machines, indispensable for reducing waste and for preserving the long-lasting freshness of your food; a wide range of strictly Italian-made pots and pans in different types of material and a selection of original gift ideas.